Peace is
Possible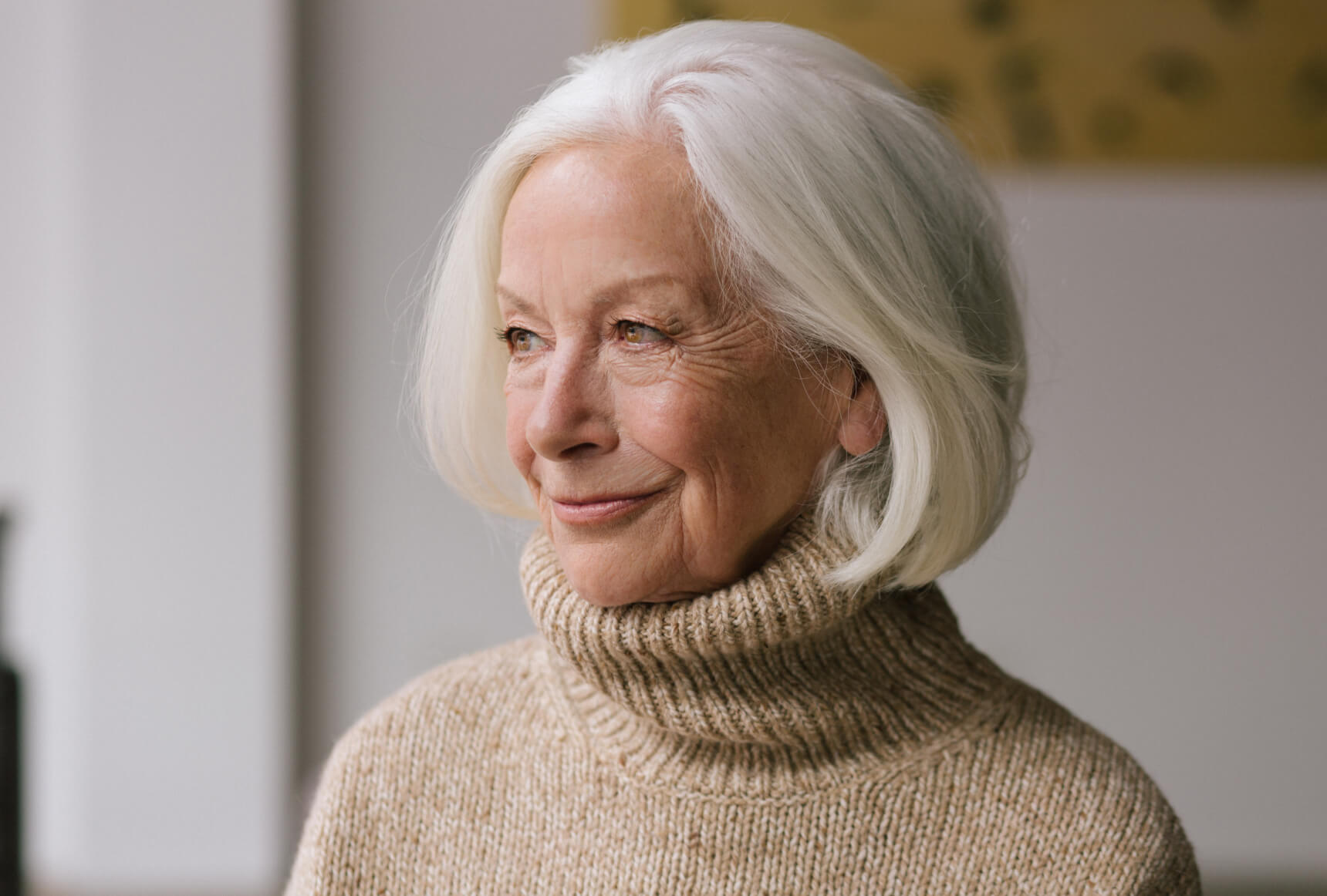 Dr Scilla Elworthy
Peace Builder in Action, Author, Visionary
---
Three times Nobel Peace Prize nominee for her work with Oxford Research Group to develop effective dialogue between nuclear weapons policy-makers worldwide and their critics.
She now leads The Business Plan for Peace to help prevent violent conflict and build sustainable peace throughout the world' because it is possible; based on her latest books The Business Plan for Peace: Building a World Without War (2017) and The Mighty Heart: how to transform conflict (2020)' now an on-line course.
Scilla founded Peace Direct in 2002 to fund' promote and learn from local peace-builders in conflict areas' was awarded the Niwano Peace Prize in 2003' the Luxembourg Peace Prize in 2020 and advised Peter Gabriel' Archbishop Desmond Tutu and Sir Richard Branson in setting up 'The Elders'. Her TED talk on nonviolence has been viewed by over 1'500'000 people on TED Global and YouTube.

The Mighty Heart in Action
---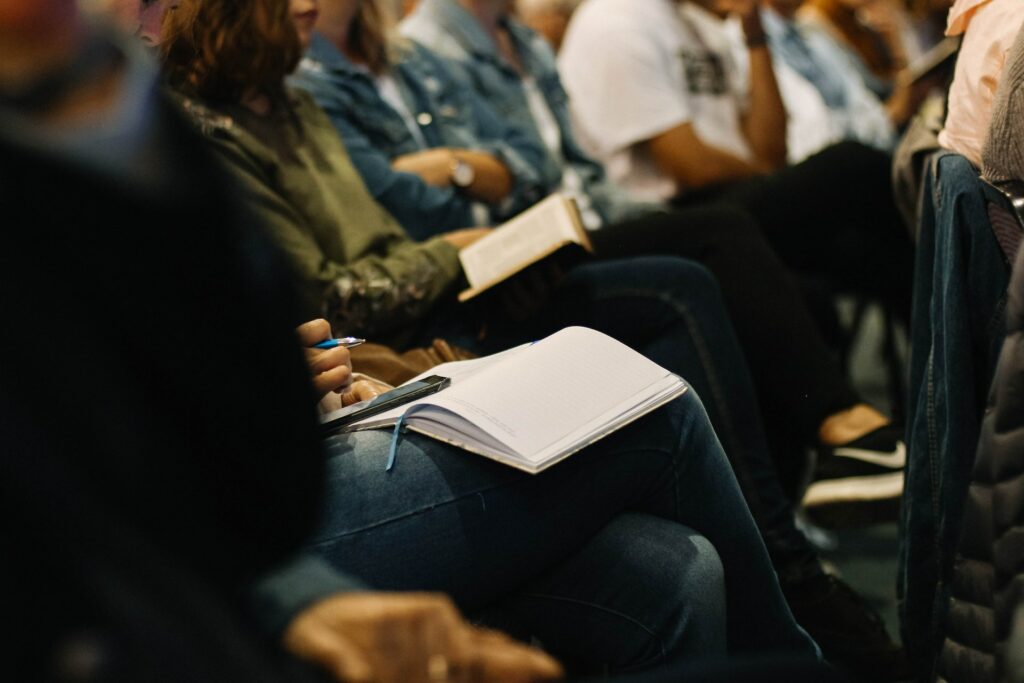 H&M
Changing Corporate Culture
---
H&M are now integrating the values of the Mighty Heart across their business. Each of their stores aims to contribute positively to their local community, and with over 1,000 outlets in Europe the potential for connections and wider impact is enormous. They are living their values as an organisation, investing in the people who make them successful, and contributing to more cohesive communities. By adopting the lessons of the Mighty Heart, leaders and influencers within the organisation are affecting a widespread improvement in the culture.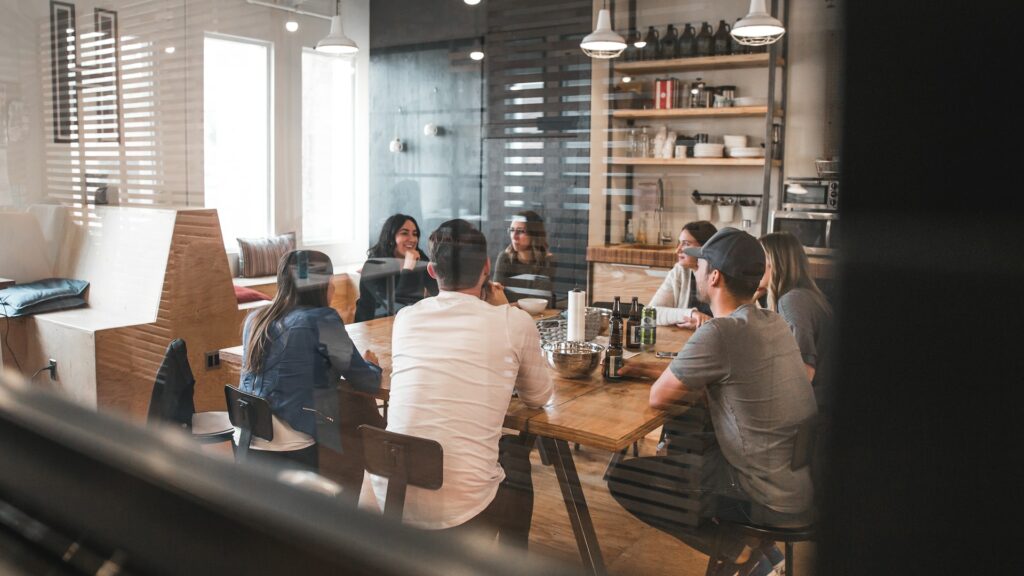 H&M Next Chapter
Integrating new Values
---
We are pleased to have completed three further courses with H&M, deepening their understanding and impact of the Mighty Heart values. As a result, H&M are looking further into how they as individuals and as a company can impact the communities and world around them in a positive way.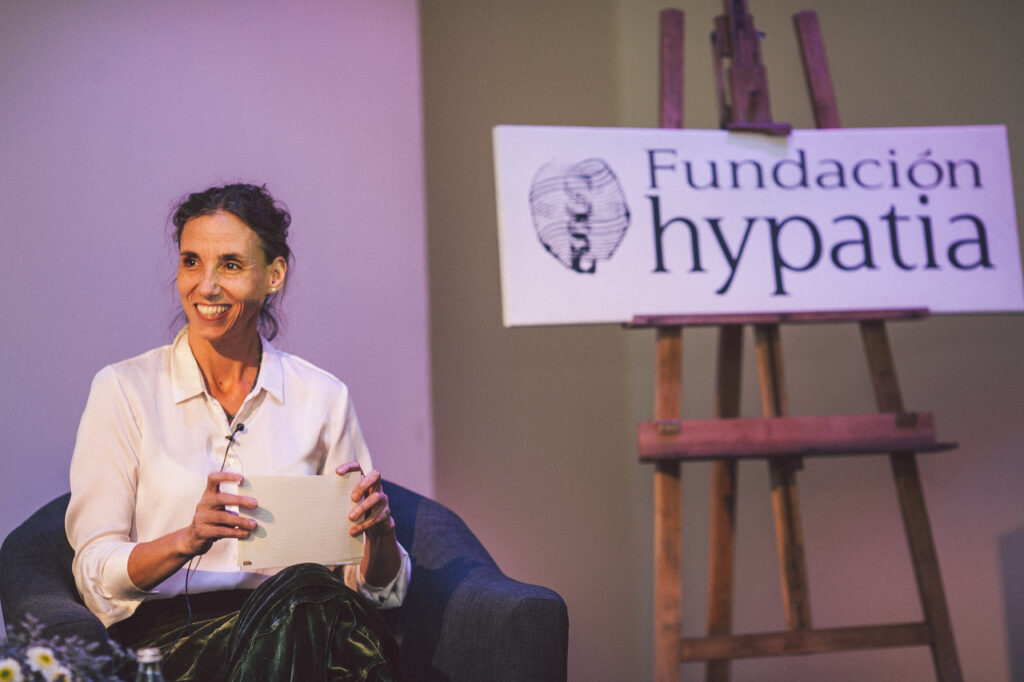 The Might Heart in Chile
A New Constitution
---
Our first course in Spanish was a wonderful opportunity to support the representatives of Chile who had helped design a new constitution for their country, and the despair they felt as it was ultimately voted out. The impact the course had on their spirits and renewed courage was heart warming and inspiring.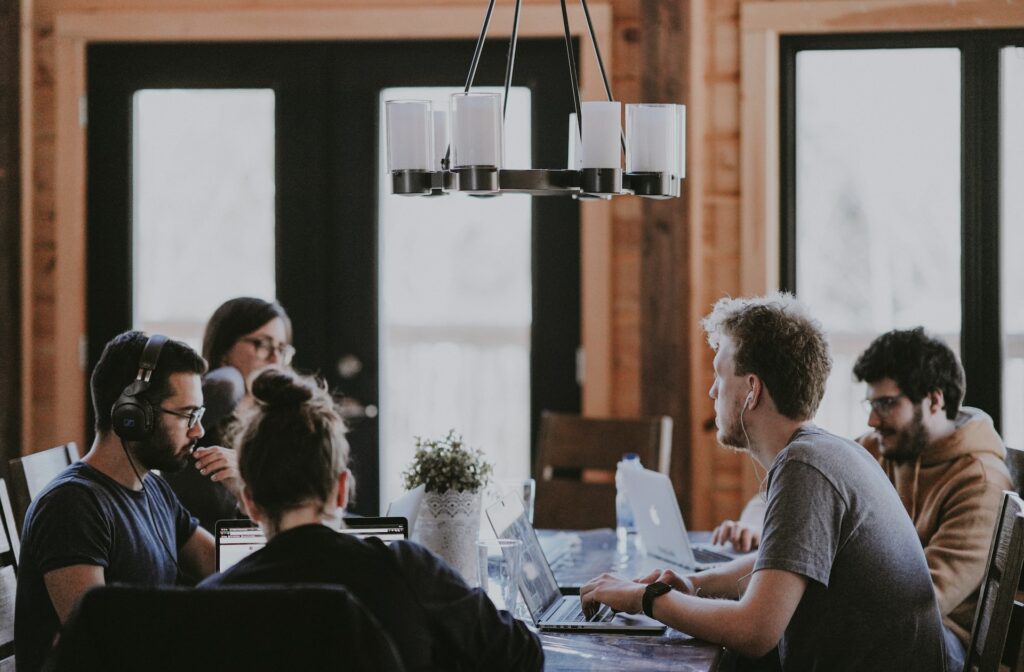 11 New Facilitators
Expanding the Network
---
We are also celebrating eleven new facilitators who will be graduating from our MH Facilitator Course early next year. Their experience with corporate challenges, peace-building arenas and community settings means we are ready for the various opportunities opening up for the Mighty Heart in Action in 2023 and beyond.
Seeing The Future
---
Building a Safer Future
When he was 89 years old, I was privileged to learn from Nelson Mandela that the energy of integrity can change the future of a whole country. He learned this the hard way, in prison for 29 years. But what he learned enabled him to employ his heart as well as his head, to prevent a civil war. In these troubled, ultra-violent times we can develop and use these skills to stop violence at home, in our communities and internationally.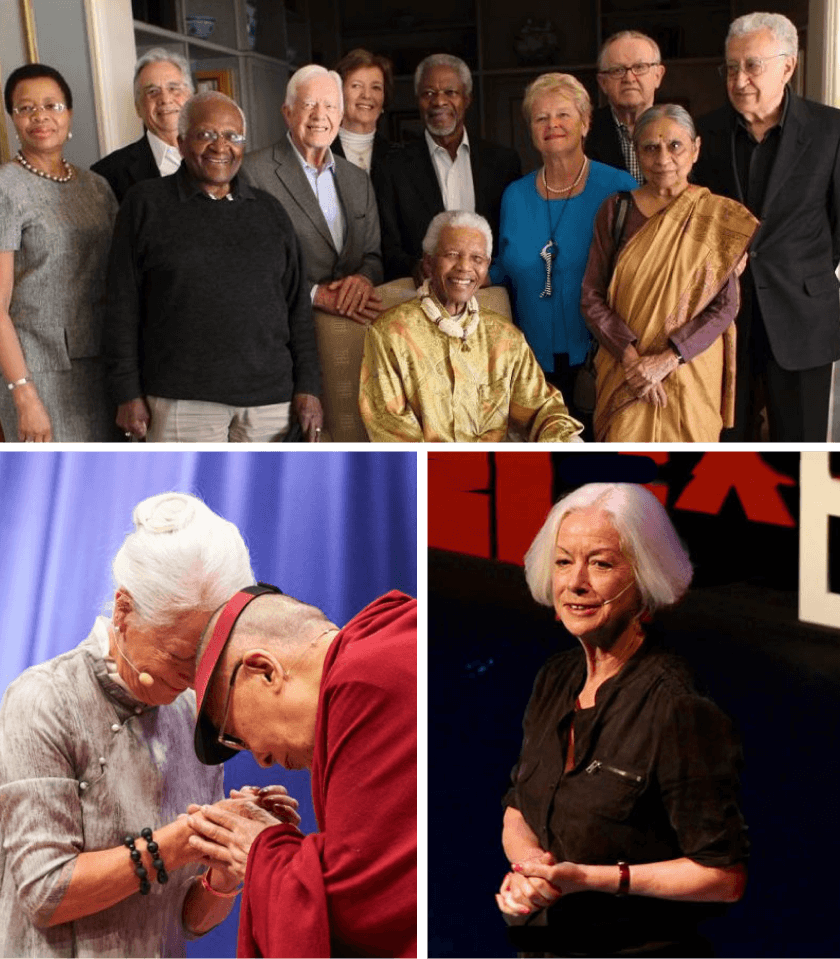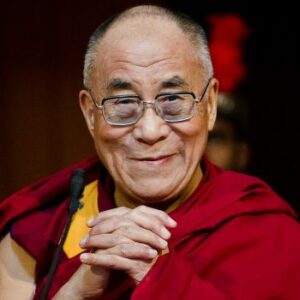 We need individuals like Dr. Elworthy to start the work of preventing war. This has been my personal dream for many years.

His Holiness the Dalai Lama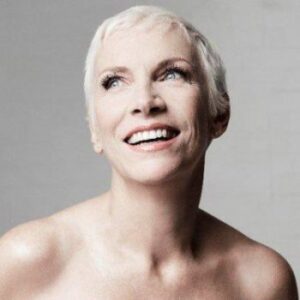 I find it impossible to comprehend how so many of the human race seem more intent on waging wanton destruction, rather than creating sustainable solutions towards establishing lasting peace. This is why Scilla Elworthy's exceptional book is so compelling. It has been written for people who want to step out of helplessness and find out how they can apply their own personal skills to do something about the challenges now facing us. Read on and learn how you can engage.

Annie Lennox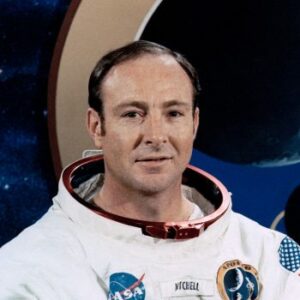 Scilla Elworthy is worthy of a strong push from all of us. If we are to create a sustainable civilization at his point in history (and we must, in order to survive) it is precisely this thinking and writing that must prevail. She has my strong support and concurrence with her efforts."

Edgar Mitchell
We had the great privilege to work with Scilla Elworthy to turn The Elders into a reality in partnership with Richard Branson, Peter Gabriel, and a host of other wonderful partners. We all found Scilla to be an incredibly insightful leader. Her ability to see the big picture, yet bring this back to practical action for individuals is a wonderful gift. Her new book shares her rich wisdom about a new type of leader that has a deep level of awareness of their inner power. This book is certainly a powerful catalyst toward the new world of consciousness founded in listening and empathy that the world needs to embrace.

Jean Oelwang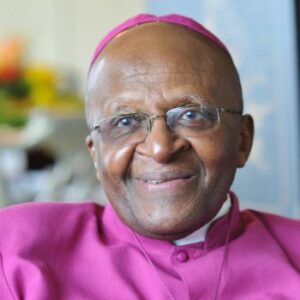 This is the current evolutionary process that most people don't yet see: namely that the desired outer changes cannot come about without the inner change, as Einstein said. The quality of your awareness will directly affect the quality of the results you produce. This book demonstrates – steadily and sensibly – how anyone can develop this inner power to build their own personal contribution to the future, and to a world that works for all. It will wake you up to the challenges now facing the planet, and inspire you with sparkling accounts of what people are already doing to meet those challenges. It will show you how to build your own vision of the kind of future you want for your children, and the energy to make that vision real. I suggest you use this book as a guide, so that you too can become a 21st century pioneer of the possible.

Archbishop Desmond Tutu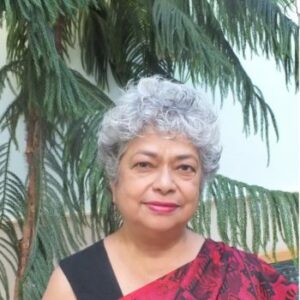 I am inspired by what Scilla Elworthy has to say in The Business Plan for Peace. She integrates depth, calls out what is not working with courage and compassion, and suggests practical steps for citizens and policy makers, including the economic dimensions of a culture of peace. This is so relevant for our times.

Dr Monica Sharma
The Mighty Heart
Effective Tools to Transform Conflict
---
The Mighty Heart in Action invites you to learn from change-makers and heart experts who work on some of the most challenging conflicts around the world. They will enable you to change your own world by transforming discord that may be internal, or at family, company or even at national level. This lively work-book demonstrates how to grow your capacity to solve conflict by listening effectively, how to manage your inner critic,
how to beat the confusion and depression of the pandemic by discovering the sheer power of your heart in making wise decisions, and how to take a stand on issues you care about. These stories and skills will change your life, and the future of all our children.
Learn more >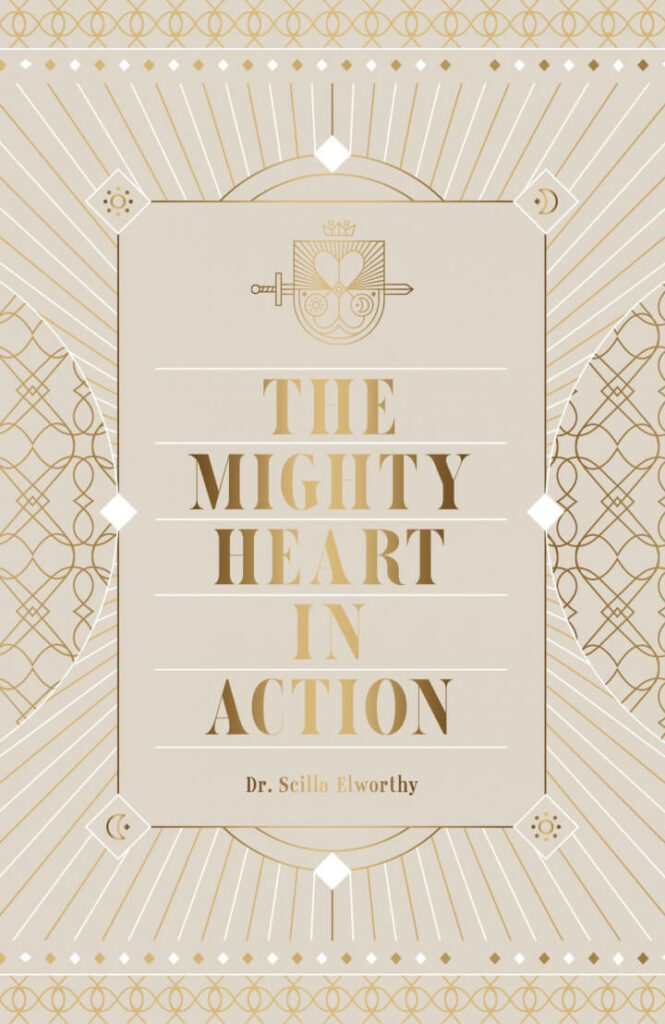 The Business Plan for Peace
Book and Seminars
---
The Business Plan for Peace shows how 25 tried and tested strategies for preventing war can be scaled up and extended over ten years to avoid violent conflict worldwide. Imagine a world where peaceful solutions are valued and invested in, rather than systems that contribute to violent conflict and war.
Businesses and investors can decide either to contribute to solutions that reduce violent conflict in the world, or continue to contribute to harm and violence. Business Plan for Peace is foundation for the growing movement of innovative investment in peacebuilding.
Learn more >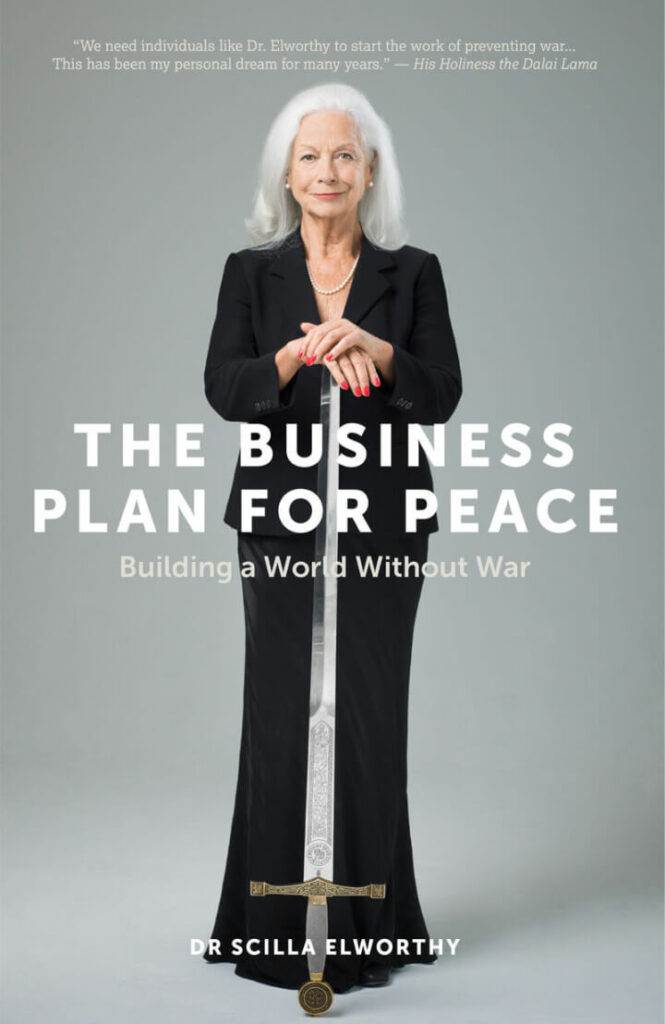 My Mission and Vision
My passion is to enable leaders to make wiser decisions so that there is less suffering as a result of war.
---