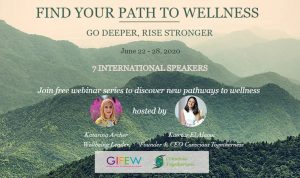 ​
Join Scilla at 5pm GMT on 24 June where she will speak about Linking Inner Work to Leadership Outcomes at a free webinar Series hosted by Conscious Togetherness.  Scilla is one of 7 International guests to speak at this 7 day event which explores diverse ways to wellness.
​
Scilla will explore why inner work is essential to Top Quality Leadership. She will help you learn to enable the skills needed now in the wake of this pandemic and to transform conflict. As well as discover how equipping others with inner power make them more effective.
For more information and to register to join the webinar please go the Consciousness Togetherness website.